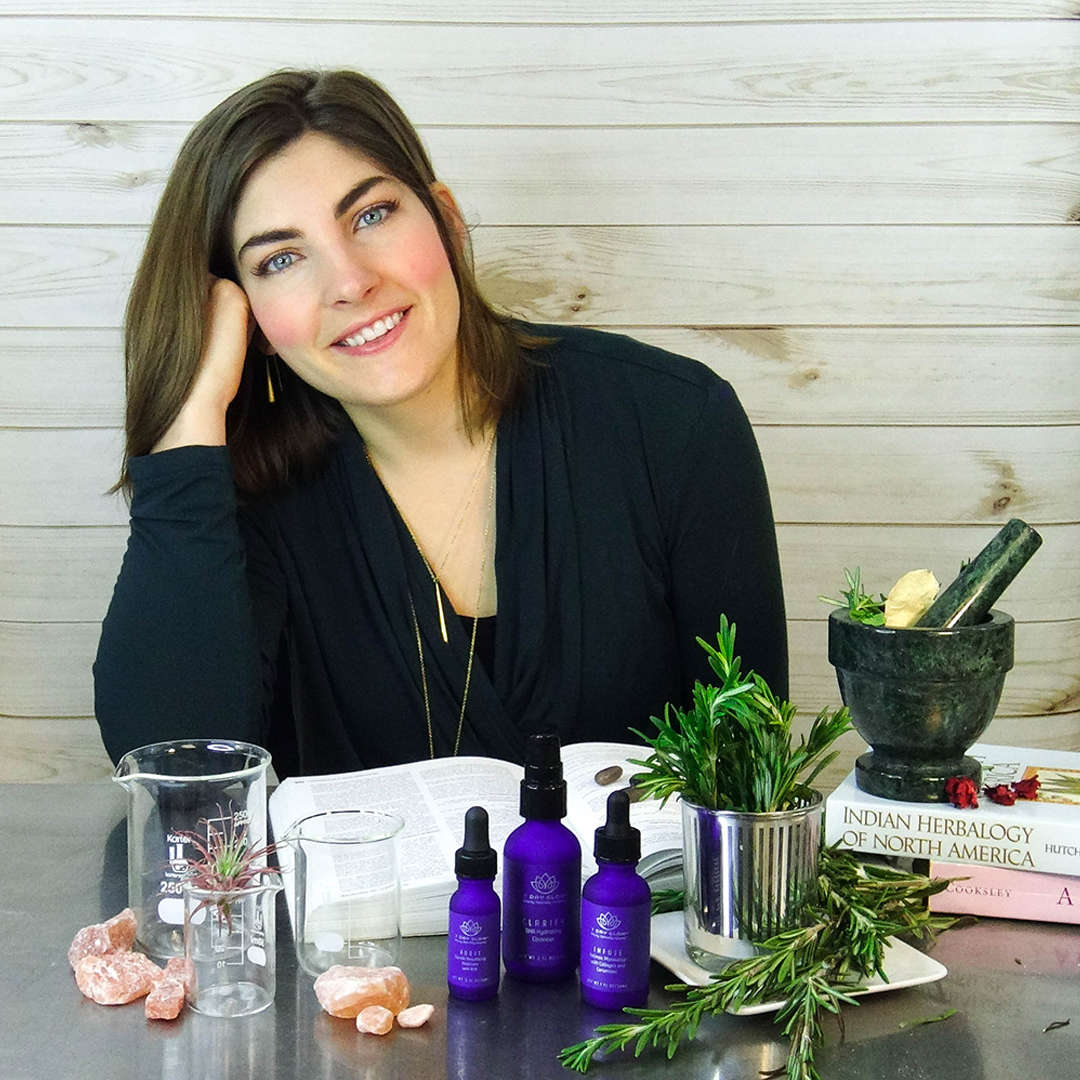 Why 7 Day Glow?
As women, our lives are always busy, always changing, and so is our skin. Hormones change our skin by the day. Weather changes our skin by the season. Travel changes our skin by location. We need to adapt to it all...and our skin care needs to adapt too.


In this ever-changing lifestyle, clutter distracts us from what's truly important.
For example, most of us have 15 different bottles of skincare products cluttering our bathroom sink. Why are we told we need at least 10 different products for our skin care routine to be effective? The fact is our skin doesn't need to pile one product on top of another, attempting to build the perfect product, like some chemical Frankenstein.


We need a skin care system that is simple, natural, and can adapt to us as we adapt to the changes in our life.
That is why I formulated 7 Day Glow.
By taking the knowledge gained from my Bachelor's Degree in Biology, being a certified natural skincare formulator, a nationally certified Aromatherapist, and my work as a cosmetic chemist, a lover of nature, and most importantly a woman, I developed a trio of products that can combine into every need your skin has.

You'll not only have a simpler regimen, you'll has less clutter, and a beautiful glow without any unnatural ingredients. These three products can be mixed and matched to naturally meet every degree of challenge your skin encounters. Cleanse, Exfoliate, Nourish, Moisturize, and Protect — all from three amazing products made in our own facility.
Totally natural simplicity has a new name: 7 Day Glow.

~ Alyssa Van Doorn, 7 Day Glow Founder/Formulator