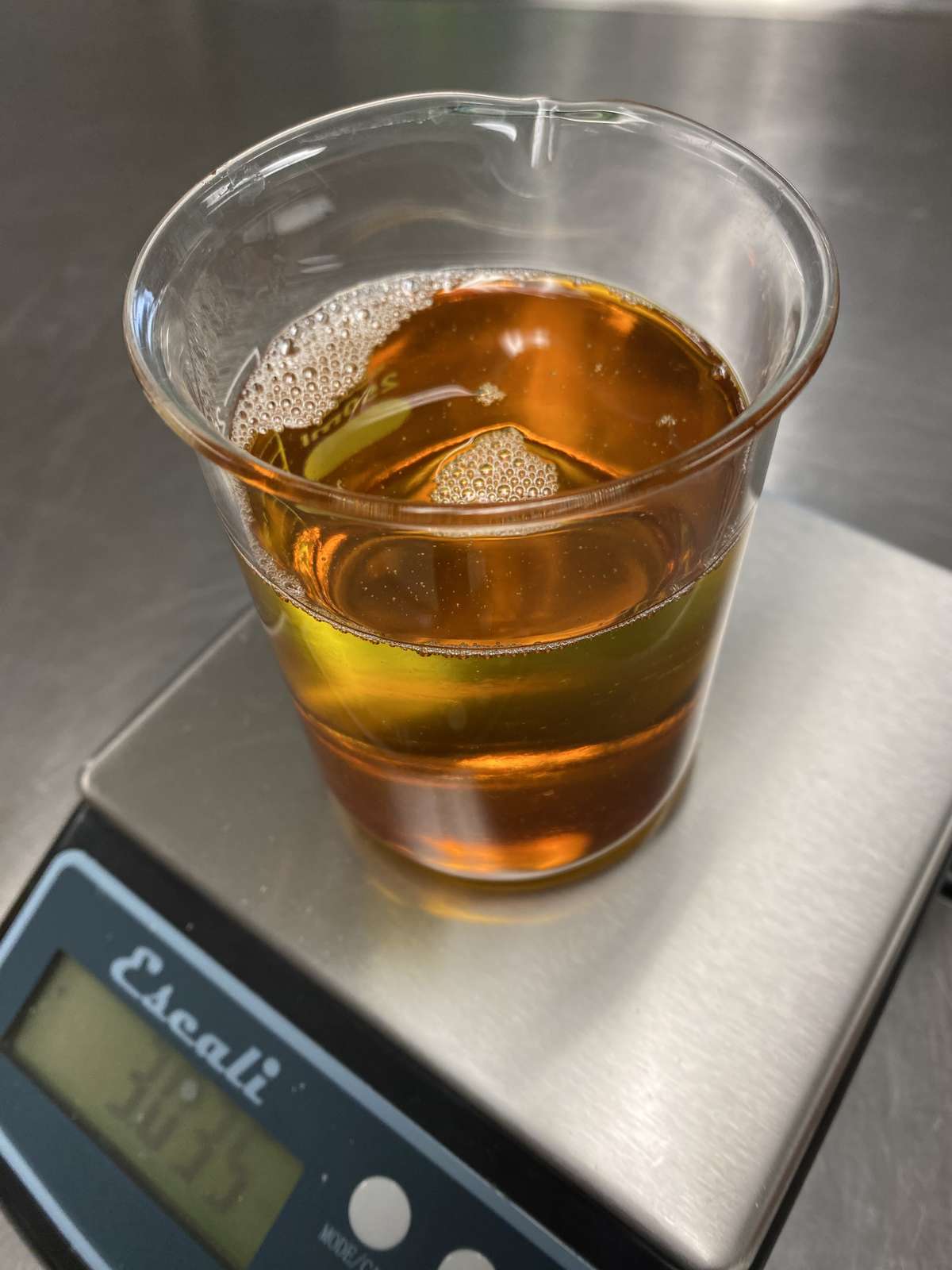 Our Own Farm & Facilities
Ingredients, sourcing, formulating, manufacturing, labeling, boxing, shipping. It all begins and ends within our own company, with our own employees, at our own farm and our own facilities.

We are committed to creating products that are of the highest quality and freshness possible.

Unlike many companies that simply place a label on a pre-made product sourced from a remote "white label" manufacturer, 7 Day Glow contains as much of the process in-house as possible.

Our own botanical farm.

Our own formulations and design.

Our own facilities and workmanship.

We take pride in being a genuine skin care company - not just a visually appealing brand with labels on someone else's products. The 7 Day Glow label ensures your product has been made fresh - by us, by hand, in small batches - from Wisconsin.

Our Farm:

A bit of our very own Wisconsin farm is present in each and every 7 Day Glow bottle - a heartfelt connection from our farm to you. As you uncap a bottle and take a deep breath, you immerse yourself in the very essence of our lab and workshops—a fragrance that permeates our everyday work.

The 7 Day Glow Farm is located in Abbotsford, Wisconsin. This 40 acre farm does not contain the usual Wisconsin dairy cows or even chickens. It is a working botanical farm, where we start seeds, plant botanicals, harvest, dry, and even press some of the oils used in our skin care products.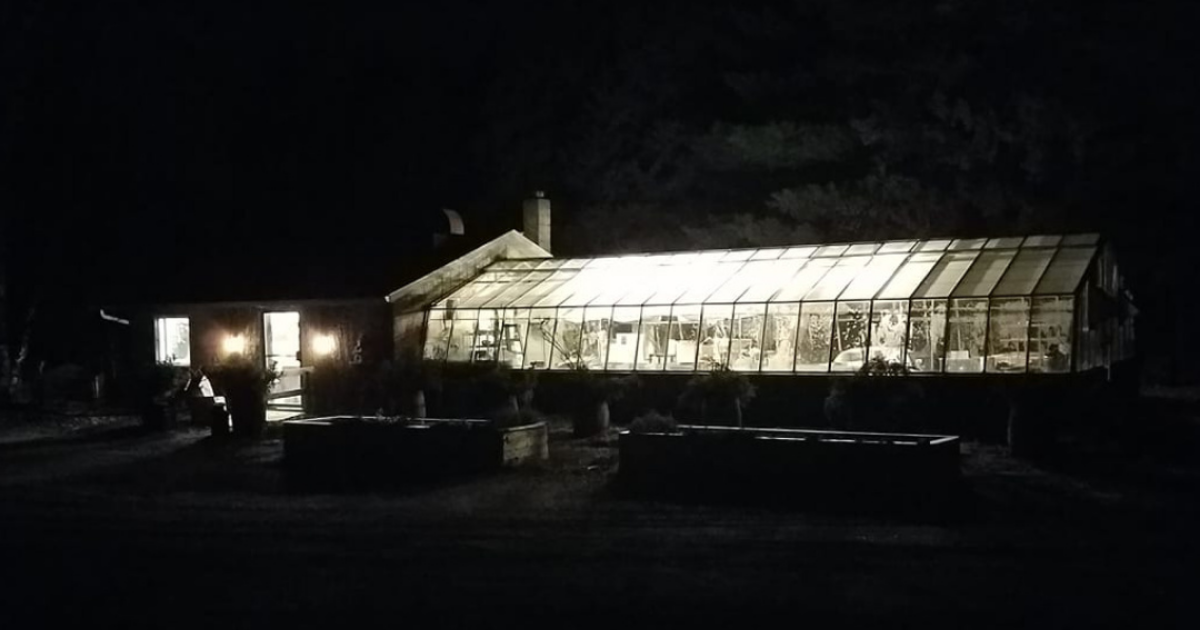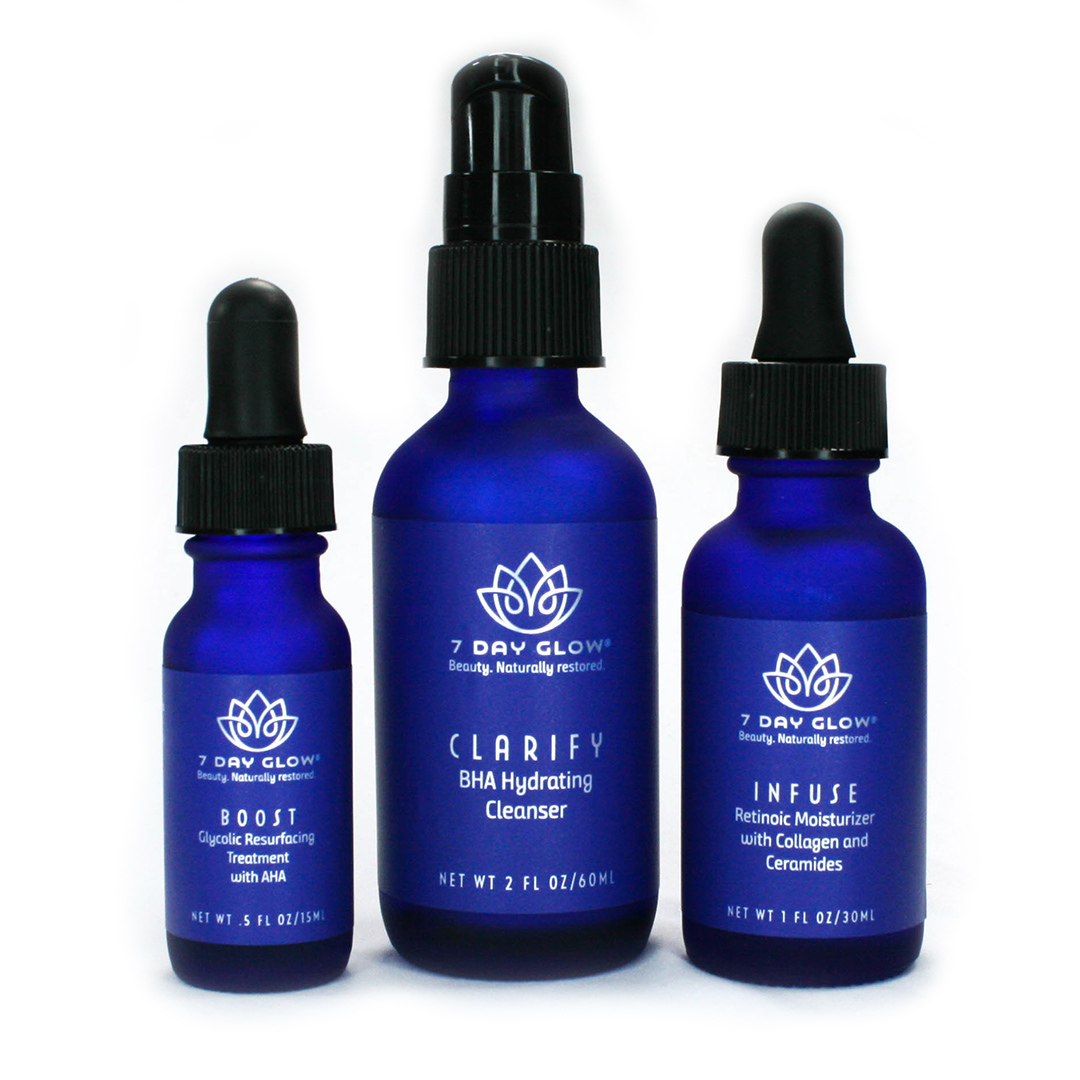 Our Packaging.
We are committed to maintaining as ecologically sound practices as possible. This commitment extends to our packaging choices.

The majority of our products are housed in glass containers. We opted for glass as our packaging material due to its infinite recyclability and reusability, aligning with our commitment to sustainability. The little plastic that is used in our packaging is necessary for the functioning of the bottle and product.

Occasionally we find it necessary to utilize plastic containers for our products. This happens when we either cannot source the appropriate container in a glass option or because it is safer for the consumer for the product to be housed in plastic. (For example body scrub that may be handled in wet and slippery conditions. Plastic is used to avoid injury in the event the jar would fall and break in the shower or bathtub.)

Packing materials in our shipping containers are either recycled from shipments arriving in our own lab or are recyclable/compostable. Our printed inserts are largely printed on recycled paper.

We are continuously assessing and attempting to source higher and higher levels of eco-conscious materials and practices in our company.

Lastly, approximately 15 acres of the 40 acre 7 Day Glow farm has been set aside as wooded habitat for the wide variety of birds, insects, and animals that we share our space with at the farm. It is not unusual to see deer, rabbits, bumblebees, butterflies, skunks, or even signs of bear during a farm walk.
About The 7 Day Glow Founders
Christine Untiedt founded her first bath & body company (Brown Barn Botanicals) in 2009 on the 40 acre botanical farm located in heart of central Wisconsin's agricultural area she owns with her husband, Steve. Both Christine and Steve hail from long lines of Wisconsin family farmers. Christine is the 4th generation of her Wisconsin farm family, who arrived in Wisconsin in 1856. These lineages instilled not only a dedication to preserving their farm heritage but also to maintaining a natural approach to their lifestyle.

When they married, it made perfect sense that the young couple would purchase what is now the 7 Day Glow farm, complete with a large vintage glass greenhouse and deteriorating old brown barn. Christine and Steve wanted to live on a farmstead where their children could enjoy the natural lifestyle Christine and Steve had experienced growing up.

Over the years Christine was drawn more and more deeply into herbalism, drawing on her memories of lessons learned from her great aunt and grandmother on the farm she grew up on. Christine already knew about the potent power of herbs in skin care for healing but it was not until later in life that she began to apply those same principles to skin care formulating.

As she researched natural skin care formulations and examined the "natural" and "clean" skin care products of other companies Christine began to recognize that there was a great discrepancy between the claims of many skin care companies and what she knew to be the truth. She also realized that very few companies actually provided their own ingredients from their own farms, instead many companies were using ingredients or even completed and bottled formulations that were imported. Christine knew from her experience in farming all of the mis-steps an ingredient can take in the process from planting to arriving at its final destination. For example, animal infestations, bug droppings, air pollution, aging out on the shelf, unclean processing, and more are pitfalls to importing ingredients.

Christine began digging deeper into ingredients hailed by other companies as "hero" ingredients that would miraculously change the skin structure. She found most of these claims disappointing. It quickly became clear to her that many companies simply went with what was the most cost effective ingredients, not with the best ingredients. By purchasing ingredients from foreign countries without labor standards, large companies can realize huge cost savings. But these ingredients were not necessarily fresh, organic, or even clean - even though the company's labels claimed they were.

In addition, she identified that many companies were overlapping the ingredients in their product line into every single product. They were just using the same ingredients over and over in fresh packaging and encouraging customers to layer them on. This also was a great cost savings to large companies who bought in large bulk. This was like only feeding your skin steak and spinach but leaving out all the nutrients of a wide variety of foods.

Christine set out on a journey to create a new kind of skin care product line. One that was fresh, that harnessed the power of locally grown ingredients, that was based on the principle that more ingredients would bring a wider and stronger range of results, and one that was kind to the customer in price and environmental impact. Her goal was to create a natural product line based in locally grown ingredients that worked just as well as top drawer luxury skin care lines.

In 2011 Christine was joined in the business by her daughter, Alyssa. Alyssa is a graduate of the University of Wisconsin system with dual degrees in biology and wildlife management with advanced coursework in chemistry and ethnobotany. Thru her education, Alyssa had developed a passion for natural skin care. Over time they both became certified in natural skin care formulation. Alyssa went on to become a certified holistic clinical aromatherapist, adding a whole new level of benefit to the 7 Day Glow formulations. And Christine became a certified self-care mentor and advocate for self-care.

In 2018 Alyssa launched 7 Day Glow as a three piece oil-based skin care system.

In 2023, Brown Barn Botanicals officially merged with 7 Day Glow. Alyssa and Christine worked together to develop the formulations for the newly updated 7 Day Glow skin care line, which now includes the original 7 Day Glow three piece system alongside a selection of water based and oil based cleansers, moisturizers, body products, and more. By the end of 2023 all products will be sold under the 7 Day Glow label.

Today, Christine has stepped into the role of CEO for 7 Day Glow while Alyssa has stepped into a consulting role as she is spending more time at home caring for her young family. Christine is often joined by her husband Steve in the running of the 7 Day Glow farm.